10 Thoughts While Trying to Make Smoothies
There are many things
I'm not good at
. Handling food is one of them. Eating fruit is another one. Smoothies seem to combine these two skills in a way that makes me question why I ever thought making smoothies was a good idea in the first place. Anyway, once I got the idea into my head, it had to happen. I was going to try and make some banana smoothies. Which, I soon noticed, came with this jumble of chaotic thoughts.
Is there any way I can eff this recipe up?
200ml of yogurt, a tablespoon of honey, 1,5 bananas, a little cinnamon and a little milk. Throw it into a bowl, mix it into mush and done? That's idiot-proof! Better yet, it's Envy-proof!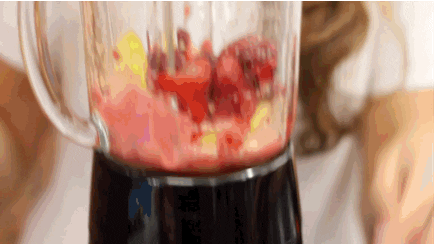 Stop escaping my clumsy fingers you demonic banana!
Okay banana, here's the deal: I'm chopping you up, then throw you into that bowl over there. Do not, I repeat, do not roll away once I've chopped you up. Do not roll away when I try to pick you up. And definitely do not roll off the table and fall onto the floor only to become useless to the entire universe!
Bananas falling on top of yogurt make a disgusting sound.
*Splush*
Ew. It does sound better than a banana falling onto the floor, but... ew.
That sound the mixer is making doesn't sound good
Am I doing something wrong? Why is it making this weird sound? It never does that when I make something else. What is this?! MOOOOOOOOOM! HELP ME!
PUREEEE THE BANANAAAAAS! ALL THE MUSHY MESSSSSS!
So the mixer's okay, which means I can absolutely destroy these bananas and mix all the yogurt and make it into the biggest smoothiest mess the world has ever seen. YASSS.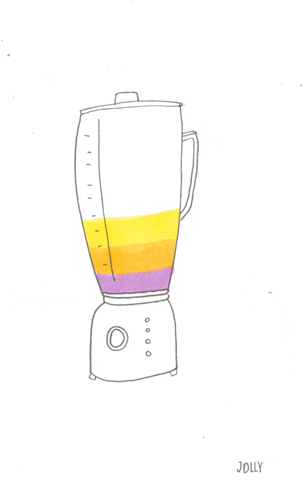 First thing I do when I move out is buying a blender
This is nice and all, but shouldn't my smoothie remain, like, in the bowl until I'm done? Seriously, there's yogurt on my freaking forehead. That's not good, is it?
Does this work with mango?
Banana is great and stuff, but does this work with other fruits? How about mango? Wait, I don't like mango. It tastes like puke. No wait, that's papaya. I always get the two mixed up. Sooo... mango. Would that work?
It looks so disgusting yet so beautiful
Done. It's a bowl full of masterpiece. A bad-looking masterpiece. But it's the smoothest smoothie I've ever seen. But it looks... disgusting...
I'm gonna drink it anyway.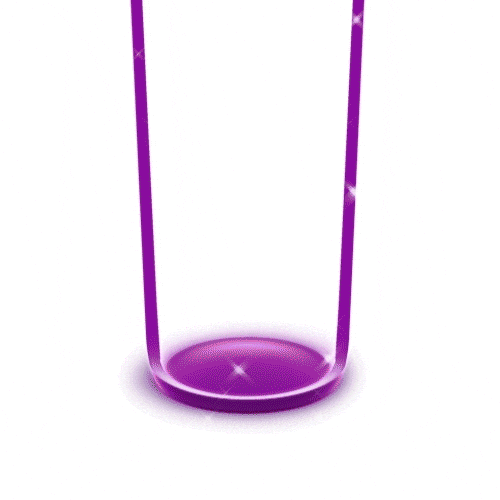 How am I ever going to get this smoothie into a glass without turning the entire kitchen into a war zone?
So this bowl of puke-like stuff is huge, the glasses in this house are small and I'm probably the clumsiest person on this planet... Should I just pour it? I'm just gonna pour it. Not this quick though! Shit! Now it looks like a war zone anyway...
I'm definitely the Queen of Smoothies
This is actually pretty good. The bit that did end up in the glass, I mean. No wait, this is more than pretty good. This is fantastic. Just as good as those banana smoothies I drank all the time when I was in Costa Rica. And those had better, fresher bananas, which means... I'm the Queen of Smoothies! All hail my superior smoothie making skills!
Since I have decided to be healthy and stuff, I drink smoothies more often now. You'd think my thoughts would change after a while, but let me tell you this: my thoughts are this chaotic every single time!