There's a 104 Days of Summer Vacation
'Mom!' A few weeks ago I stormed down the stairs and into the garden. 'Mom, Phineas and Ferb has ended!'
My mom looked up from her work in the garden and said: 'It's still on tv.'
'It ended in America!'
'So?'
'What so?'
'You haven't seen the show in years.'
I didn't say anything. I turned around and went back upstairs to watch the final Phineas and Ferb episode. My mom didn't understand. This was the end of an age.

Phineas and Ferb aired in 2007, but as usual with American cartoons, I didn't get to see it right after it aired. I saw the show first in 2008. At first I wasn't a big fan - probably because teh same three episodes were on tv every single day. But as I watched a couple more episodes, I became hooked. So did my dad. We used to watch the show together. He used to come into the room singing 'Phineas and Ferb' to the Perry the Platypus toon whenever I watched the show. He convinced one of his friends to watch the show too, which resulted in said friend doing the best Perry growl I've ever heard.
Phineas and Ferb became part of my life in high school.
In 8th grade my entire class was fan of the show. One guy drew Perry the Platypus in art class when we had to hand in an assignment. He spent the entire year practicing his Dr. Doofenschmirtz voice, while the girls gave away some pretty impressive Isabella imitations.
The summer of 2010 was spent in the US, where I finally heard the original voices - which weren't as good as the Dutch voices, I decided. Still I spent and excessive amount of time watching the show and looking for a Perry the Platypus shirt.
Near the end of 9th grade, no one wanted to admit that they were still watching the show. I wonder why, because we all knew we were all still watching it. One day we even spontaneously sang the theme song in class. It was awesome: each and every one of my classmates joined in, even the tough guys and the popular girls. By the end one girl said that it was a little pathetic that we knew all the words to that song. Most of us shrugged. It didn't matter, because Phineas and Ferb was an awesome show.

I think I stopped watching the show in 11th grade. The Dutch producers decided to recast some voice actors and the new voices annoyed me. But every time I was bored out of my mind, I secretly watched Disney Channel, just to see Phineas and Ferb.

A few weeks ago I discovered that the show had come to an end. I was heart-broken. Phineas and Ferb had been around for all of my high school years. Now I'm in college, and apparently so are they.
Childhood is officially over, but at least it ended with this awesome scene.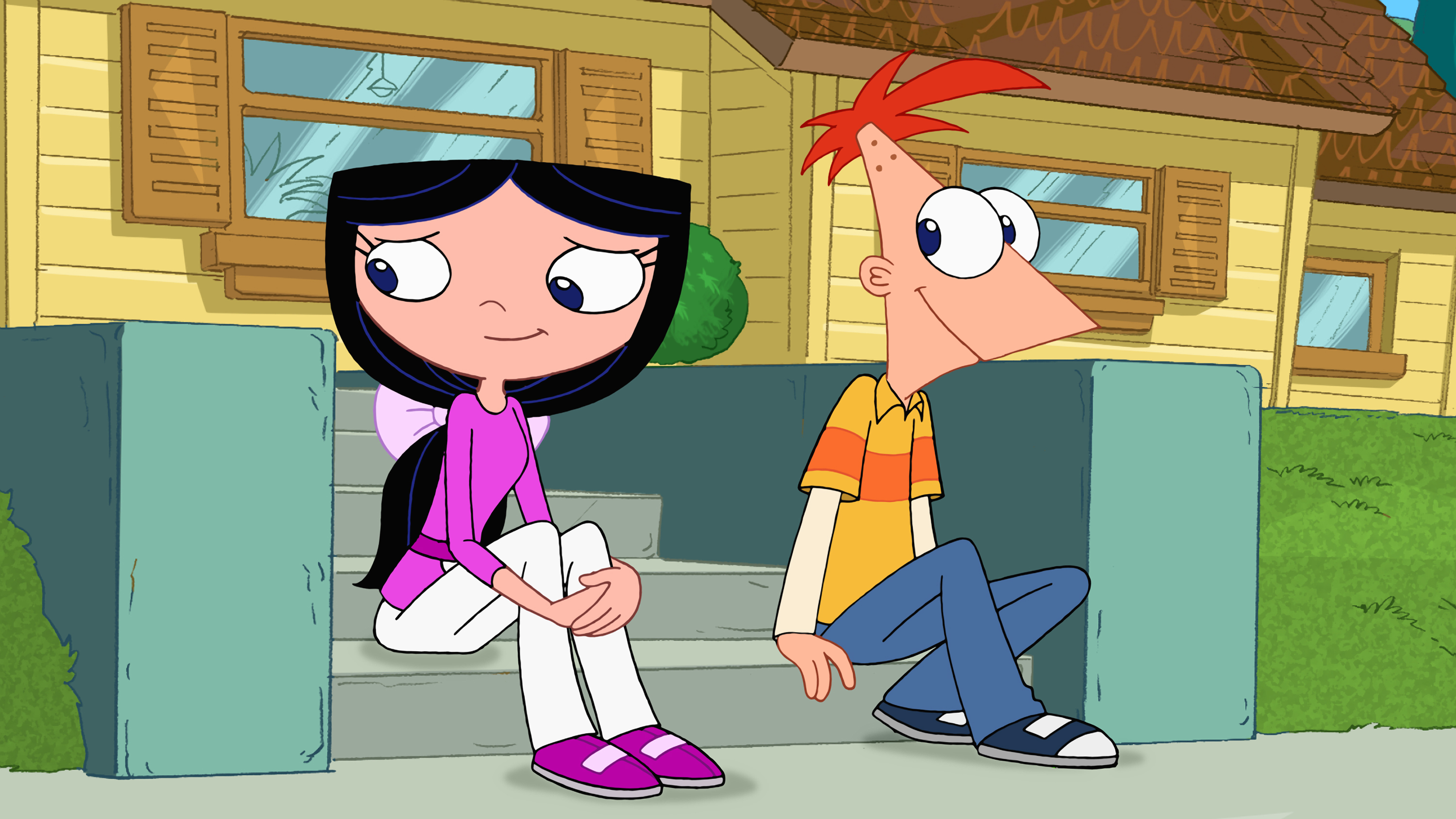 Stay Awesome!